Our Church
Christ Community Church is a close-knit family of Christ-followers gathering at 1310 John Moore Rd in Brandon, FL.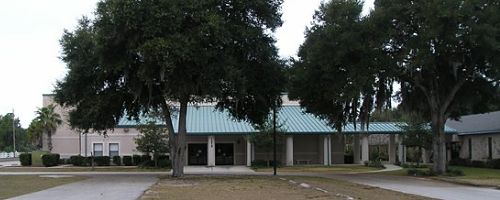 We are a non-denominational fellowship striving to keep Jesus Christ at the center, interpret the scriptures with conservative accuracy, and rely on the power of Christ to transform our hearts for His service and glory.  We value expository (verse-by-verse) Bible teaching and heart-felt worship in a casual, welcoming atmosphere.  We also value Christ's great commission to make disciples – among ourselves, our families, our community, and by investing in missionaries around the world. Headed by Jesus Christ, our church is prayerfully led by elders who have been affirmed by our members.
Our Pastor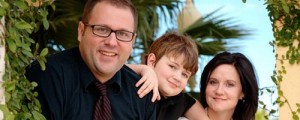 Antonio Cordovi answered God's call to preach while finishing his undergraduate work in legal studies at UCF.  He went on to Southern Baptist Theological Seminary in Louisville Kentucky before making his way to Christ Community.  Antonio is passionate about his wife and son, and proclaiming God's word to equip God's people.
Our History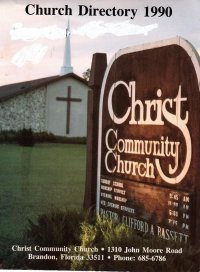 In 1978, Christ Community Church of Brandon was conceived in the mind of Dr. Richard Williams, the founding pastor of Christ Community Church of Tampa. He teamed with 6 area families to start a mission church in Brandon that would present an expository ministry patterned after the Tampa church. Bruce Sewell, the first pastor, was called to the mission field a year later. Pastor Cliff Bassett, of Pennsylvania, served for eleven years, followed by pastor Steve Minter, of Kalamazoo, Michigan, who served for sixteen years.  In 2007, Associate Pastor Antonio Cordovi began serving as Pastor, continuing to the present day.